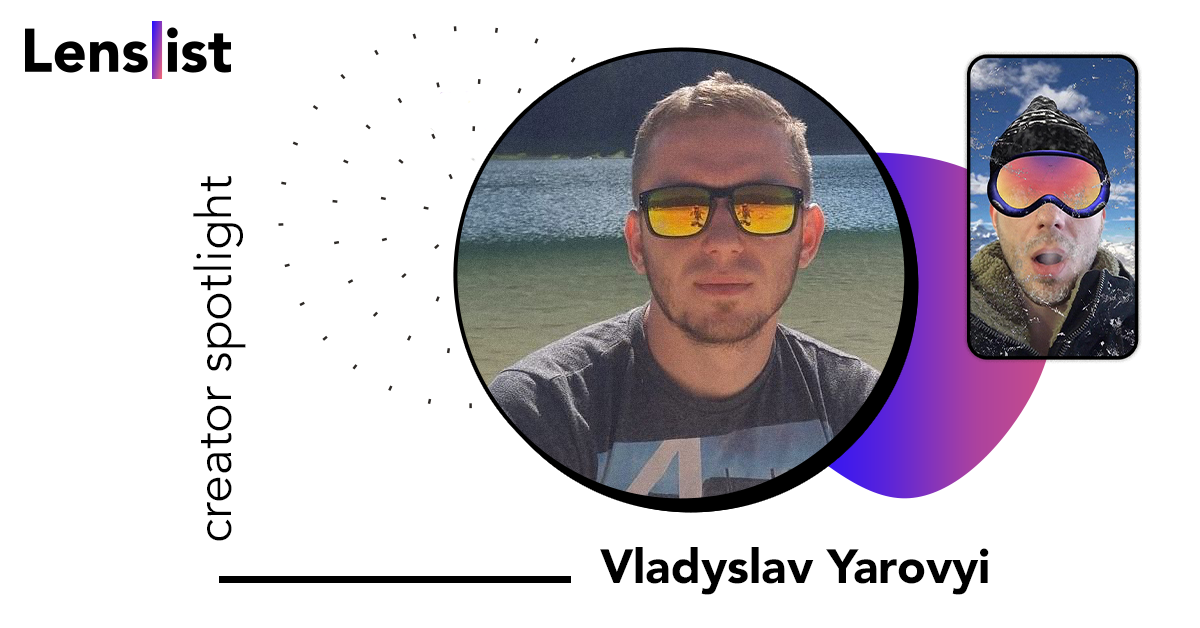 Can you tell us something about yourself? Where are you from and were do you work? How long are you creating AR Effects? Are you freelancer or member of a company specializing in AR Effects?
I'm working as a mobile developer in Master of Code Global. For now AR Effects is more like a hobby for me. I couldn't remember the date, but I made my first effect for the first Spark AR Challenge.
How many effects have you created so far and for which platforms?
I'm so lazy to count them all. I made around 25 effects. And 10-15 were not published due to some Instagram restrictions.
Name the best effects you created and briefly describe them.
Which platform for creating Augmented Reality Effects is your favourite and why?
There is nothing better than ARCore and ARKit. At least everyone uses them under the hood.
What in your opinion makes an AR effect successful?
Someone with 1kk+ followers who made a repost of your effect.