Instagram AR Basics: How to Use and Publish Branded Effects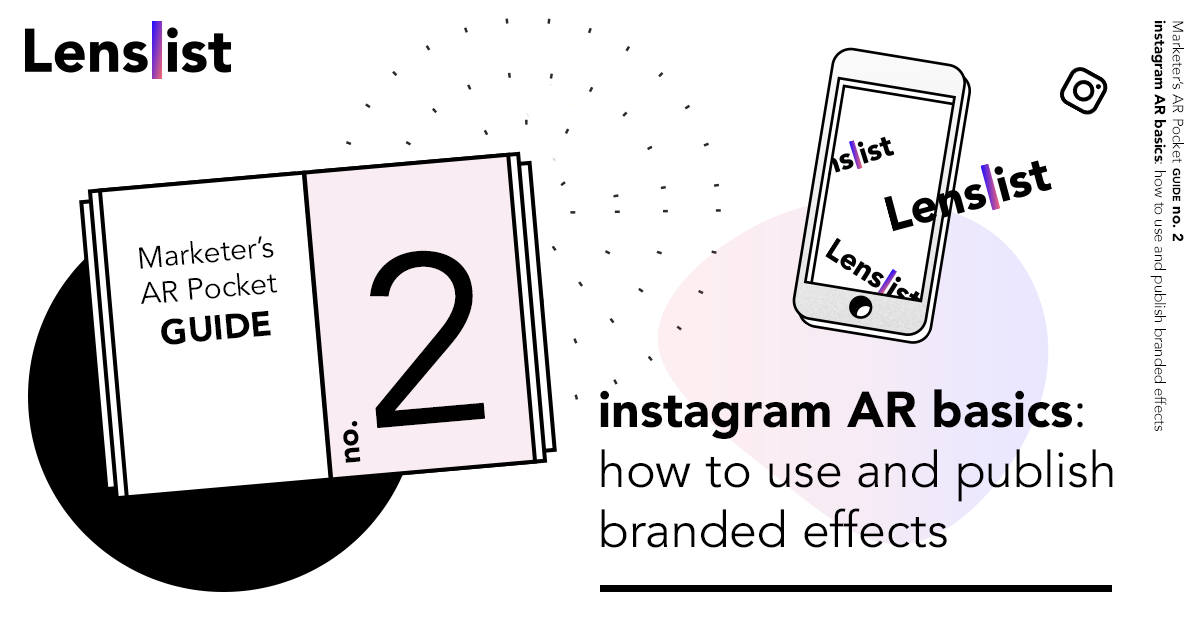 A few days ago Instagram AR beta was opened. It means that from that moment everyone, including brands, can publish their own AR effects on Instagram.
It is certainly a big thing because of a huge popularity of Instagram mobile app. In fact, an effect created in Spark AR (Instagram's AR editor) can be seen by almost anyone, anywhere, which makes it a great promotional media. What's more, it's as easy to publish them as to share them with your followers afterwards. And even so every good Spark AR Creator will surely offer you help in publishing and distributing an effect developed by him, it is good to know how these things work before you order your first AR effect for Instagram.
Promotional Instagram AR effects
There are slight differences between effects made for promotional purposes and the rest of them. For obvious reasons, we will focus on the former. Firstly, let's see when an effect is promotional. Two things determine whether an effect promotes a product or brand: the Instagram account it's being published from being a brand's account or the content of the effect itself.
It is promotional if it includes a:
brand name,
logo,
product name,
or product image.
Where promotional effects appear
1. Instagram profile

When someone visits your Instagram profile, they'll see your effects (with demo videos) in the Effects tab. Go there by clicking an icon below your Story Highlights.
2. In a story

When you view a story featuring AR effect, name and author of the effect are being shown upside. You can click on them to use this effect yourself.
3. The Effect Gallery
(only for those who follow you)
Go there by opening Instagram camera and scrolling to the right of the effects tray. Promotional effects will be seen only by those who follow your profile.
4. Instagram camera
(only saved or recently used)
Branded effects don't appear in effects tray unless you saved one or used it recently. You can save an effect for later while using it and it will appear on your effects tray.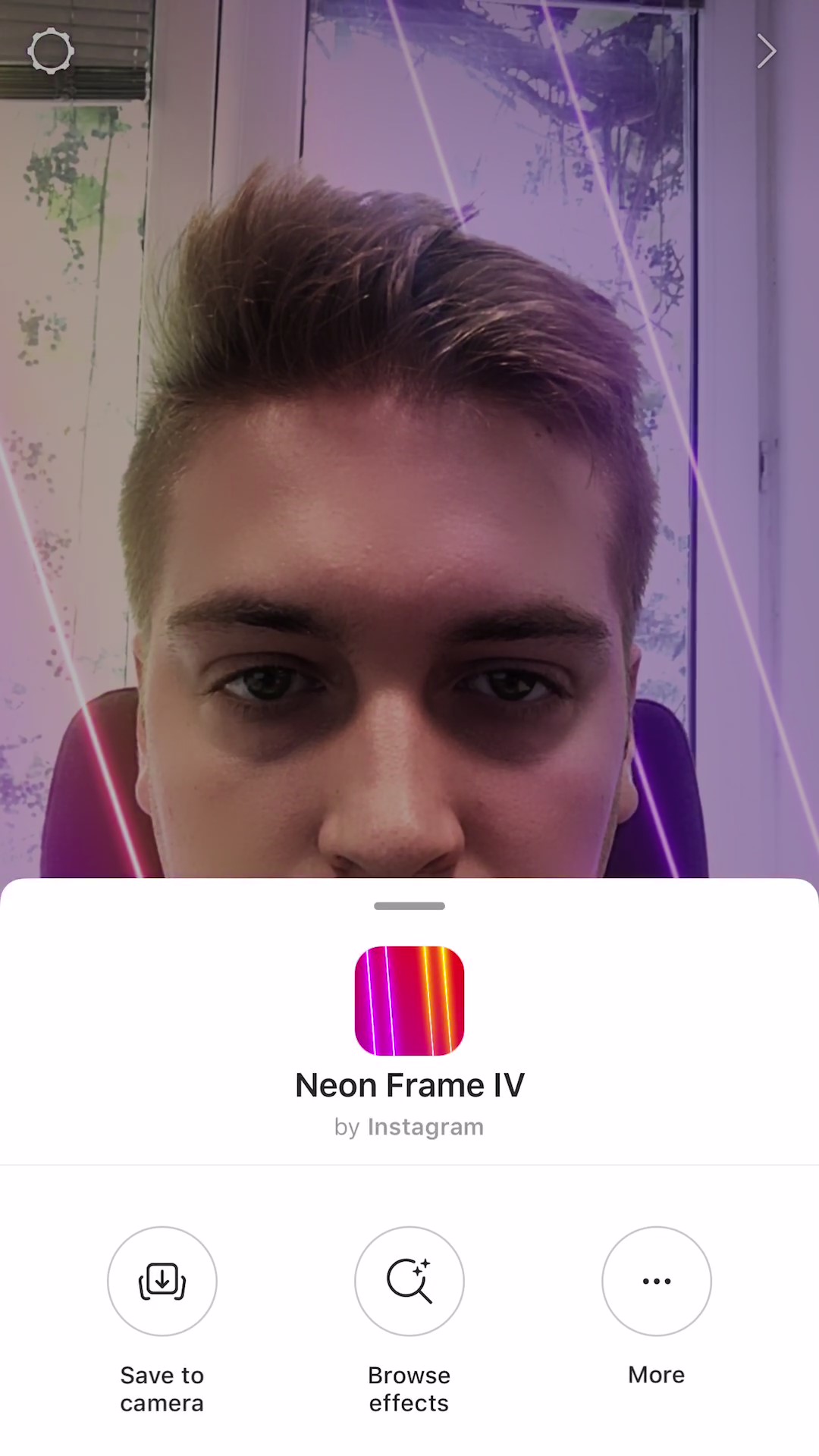 5. Links to effects
Finally, every effect has its own unique URL, so you can post, publish or create a link to it anywhere. If someone clicks the sharing link, it will open the effect in Instagram or prompt them to download the app if they don't have it installed. We use those links on Lenslist to bring to you our collection of effects. For example, check this one: lenslist.co/wichita.
Publishing your Instagram AR effect
Publishing your effect is simple thanks to Spark AR Hub, the place where you can upload, activate and manage all of your Facebook and Instagram AR effects. It is part of your Facebook Page, so an effect is 100% yours and it becomes independent from the creator who developed it for your brand. There, for instant, you can upload an icon for each effect, check if it has been approved yet (it usually takes around one day) and upload a demo video of the effect. It is very important that this video is high quality and appealing, because it will show up on your Instagram profile and Effect Gallery. Spark AR Hub is also the place where you can check how popular your effects are.
Checking out the results
There are three kinds of data collected by Instagram Insights: Impression, Captures and Shares. Impressions indicate the number of the displays of an effect on the screen. Captures are all photos and videos taken while using an effect. Shares indicate those of them that have been sent to Instagram story.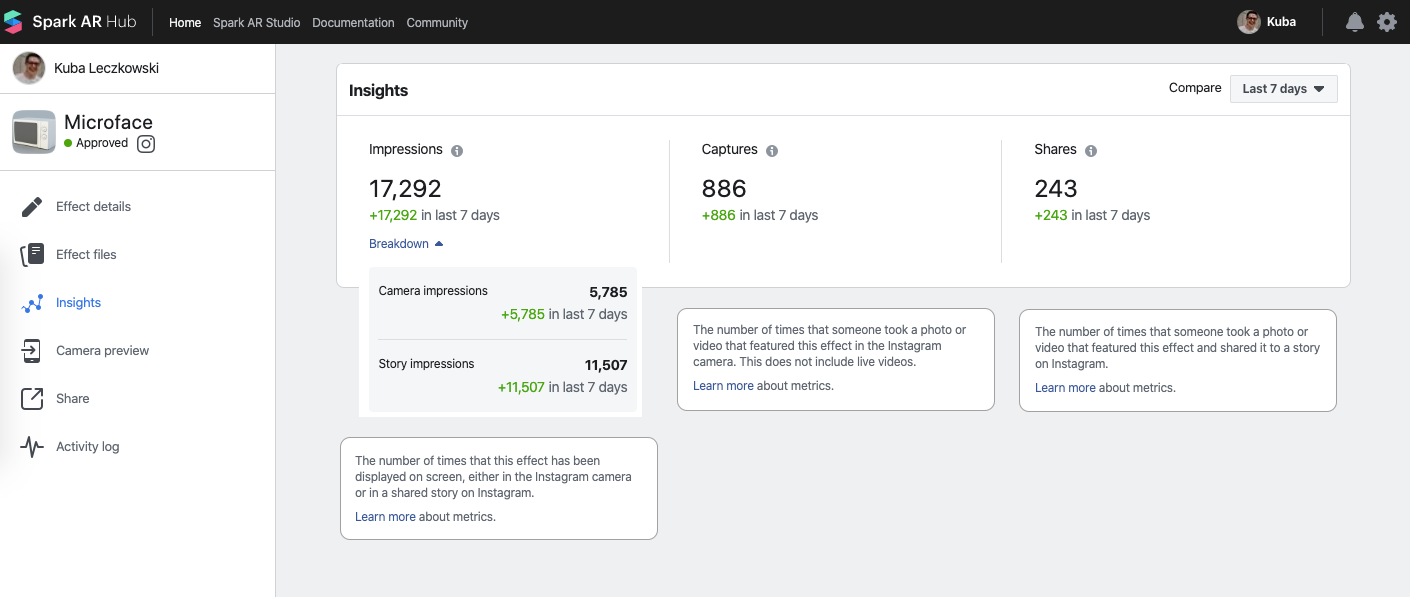 Name and icon
There are specific guidelines when it comes to creating icon for your effect. Most importantly, it should clearly represent the effect. You can find a template, list of rules and best practices here. Meanwhile, the name of the effect cannot have more than 20 characters and shouldn't include names of business or people.
Those are the most important information if you think about creating a promotional AR effect for your brand. If you want to find out more, go to the official Spark AR website and tune in to Lenslist Blog following our Facebook, Twitter and Instagram accounts. If you have any questions, feel free to ask us, and if you're looking for AR creator, check out Lenslist Creators.