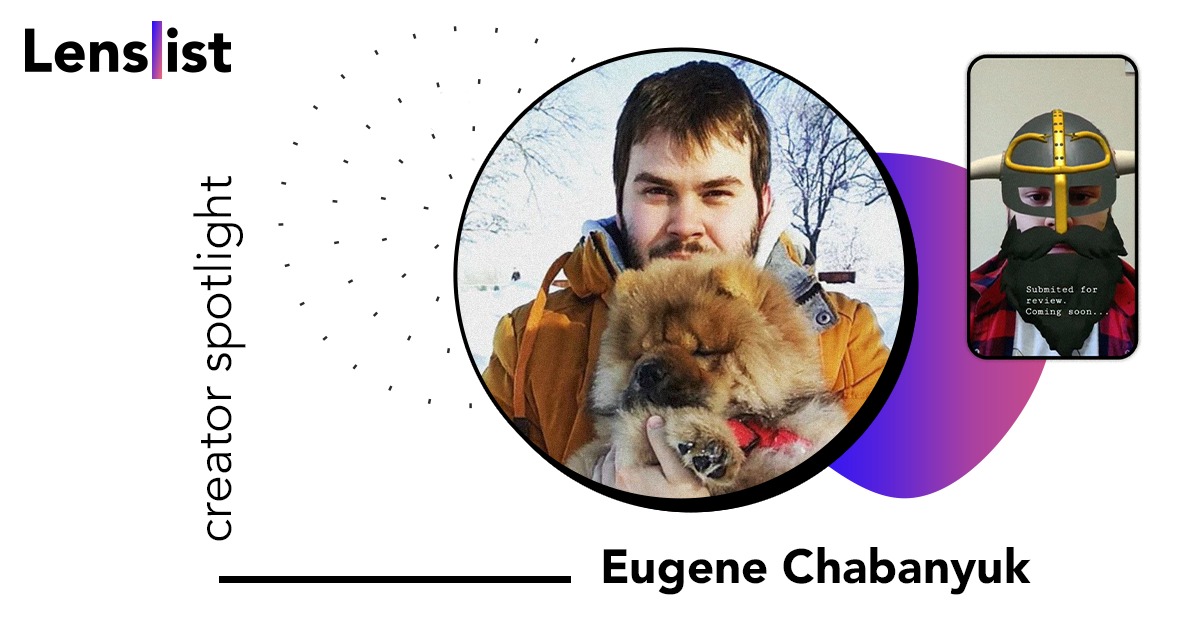 Can you tell us something about yourself? Where are you from and were do you work? How long are you creating AR Effects? Are you freelancer or member of a company specializing in AR Effects?

I am AR developer from Ukraine. Creating AR applications for iOS and Android, and Facebook/Instagram Effects.

How many effects have you created so far and for which platforms?

For now I have created about 20 Effects for Facebook and Instagram platforms.

Name the best three effects you created and briefly describe them.

Like a Sir effect – it's my variation of Like a Sir meme. At first, I wanted to create a simple effect with wearing a hat, then started to add some details like monocle and mustache. Then I made image grayscale and that's it.

Glowing Edges – it's a simple effect with image post-processing that makes all edges in camera view glowing like neon.

Focus on yourself – this effect isn't very popular, but for me it's very important because I tried to make some Bokeh effect in Facebook or Instagram for a long time. And I made this it's not really bokeh, but I like how it looks.
Which platform for creating Augmented Reality Effects is your favorite and why?
For now it's Spark AR studio because it's easy to understand and to start creating your own things
What in your opinion makes an AR effect successful?
I think it should be simple, and the main thing is that user must be the main part of your effect. Also it's important to understand when and where user can use your effect.