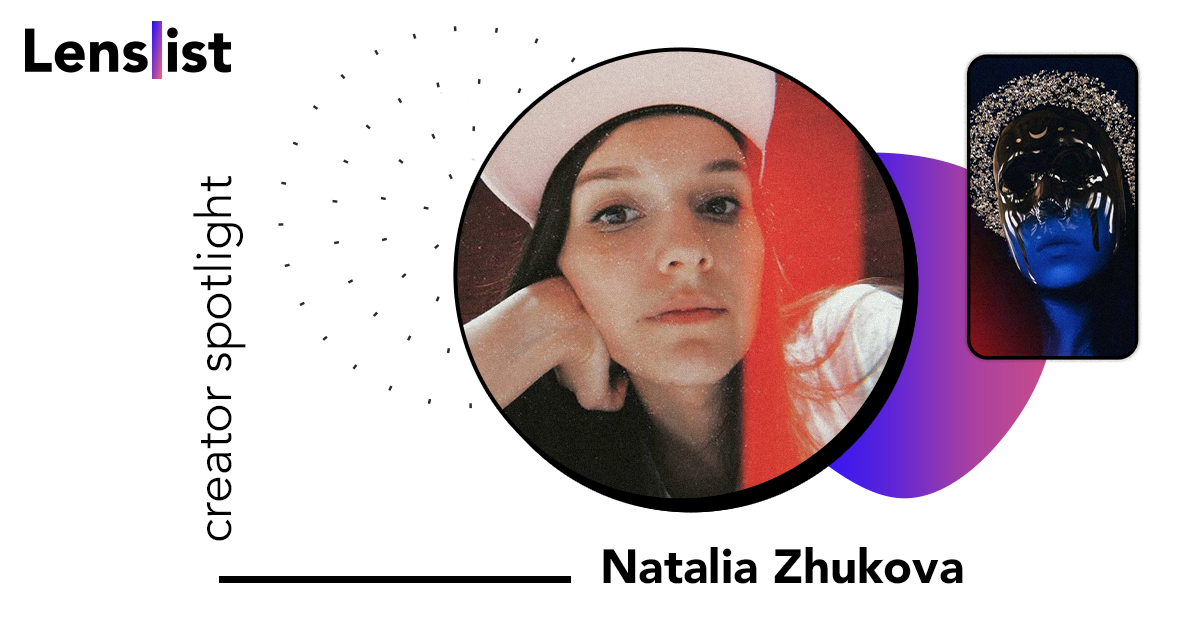 Can you tell us something about yourself? Where are you from and were do you work? How long are you creating AR Effects? Are you freelancer or member of a company specializing in AR Effects?
In the summer of 2018, I graduated from the Moscow University of Cinematography and moved from Russia to Argentina. Here I started to work on freelance as a motion designer and animator. At university, I was passionate about virtual and augmented reality. And when at the end of 2018, I learned about the possibility of creating filters for Instagram, I was seriously engaged in this.
How many effects have you created so far and for which platforms?
At the moment I've created 6 effects for Instagram.
Name the best three effects you created and briefly describe them.
Button eyes – effect based on the famous cartoon "Coraline"
Moon – an effect with different gothic masks that you can change by tapping the screen.
Aquarium – is an effect with glasses in which different fish swim.
Which platform for creating Augmented Reality Effects is your favourite and why?
I prefer Spark AR, because this program allows you to create effects for Instagram and has an intuitive interface.
What in your opinion makes an AR effect successful?
According to my observations, the most popular are those effects that adorn reality and those with which the user can interact.