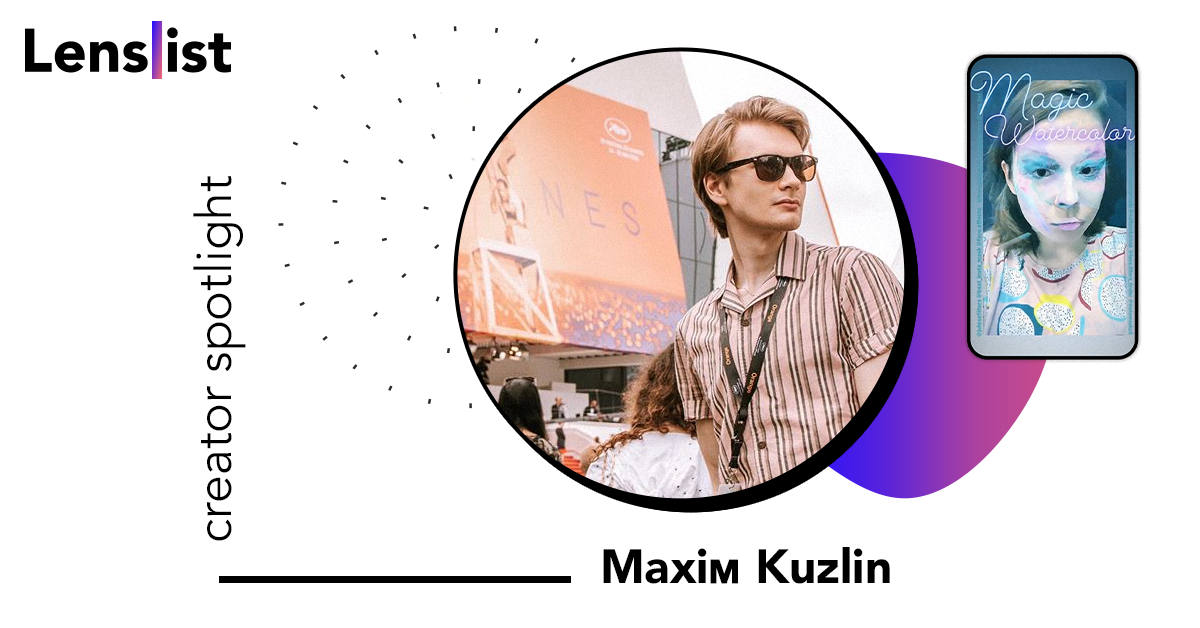 Can you tell us something about yourself? Where are you from and were do you work? How long are you creating AR Effects? Are you freelancer or member of a company specializing in AR Effects?
I'm Maxim and I'm from Russia, but right now I'm living in France. I started working with Spark AR Studio this summer and it was the moment when I found my new hobby. Now I can't stop making them!.
How many effects have you created so far and for which platforms?
I've created 22 effects for both Instagram and Facebook combined and also did a few effects for my friends as a gift for a birthday!
Name the best three effects you created and briefly describe them.
Give Me Power! – This effect has over 3.5 million impressions already, I love seeing people's videos with this effect because they are so fun!
Magic Watercolor – Let the Magic brushes put some Watercolor on your face! This effect was inspired by Marc Wakefield's Makeup Overload. I wanted to make something pretty but also fun.
Baguettes – Literally just a few baguettes on your head. That's all. Love me some good crispy baguette.
Which platform for creating Augmented Reality Effects is your favourite and why?
Spark AR is my new favorite tool! The interface and built-in pre-made projects helped me a lot. if you're not planning publishing any effects, try Spark AR just for fun!
What in your opinion makes an AR effect successful?
The original idea behind it and how well it was executed. I saw a ton of good effects on IG, but the look was not good enough 🙁