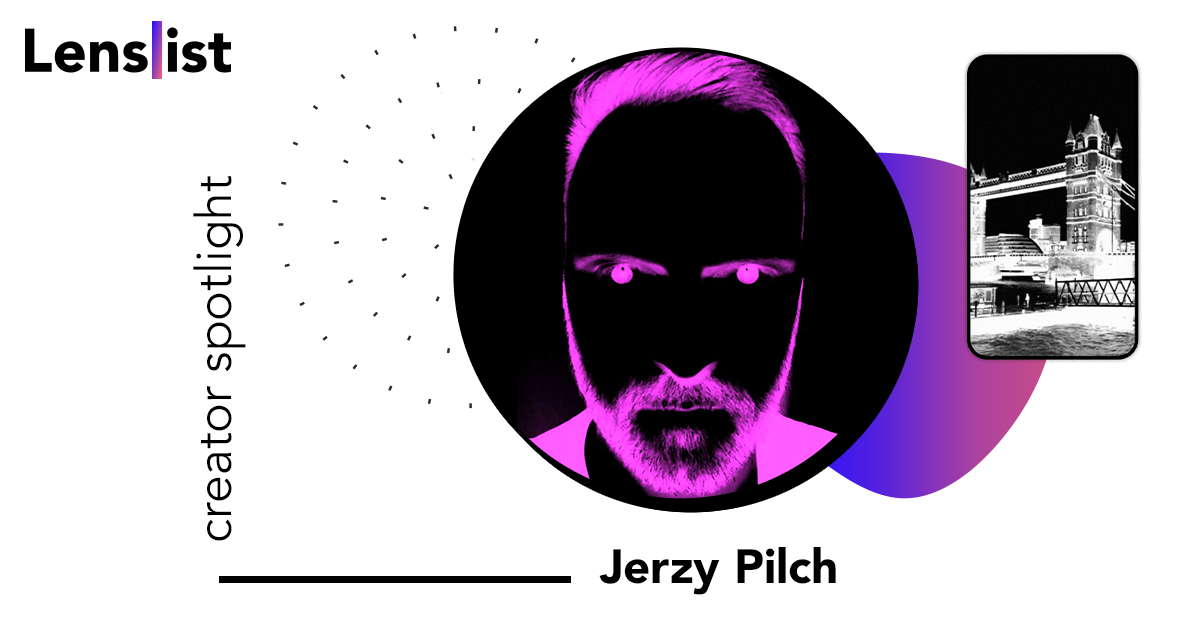 Can you tell us something about yourself? Where are you from and were do you work? How long are you creating AR Effects? Are you freelancer or member of a company specializing in AR Effects?
I'm a digital creative originally from Krakow, Poland now living in London. I started experimenting with AR when Facebook opened the AR Studio platform in December 2017. In November 2018 I was invited to participate in the closed Instagram Spark AR beta, where I was able to start experimenting more with augmented reality. Recently I have decided to quit my job in London to focus on AR as there is so much to explore.
I take a lot of inspirations from music videos, especially created by amazing artists like Alexander McQueen, Nick Knight or Eiko Ishioka and I can't wait when artists will use AR to create more fan driven experiences.
I strongly believe that 2020 will be the year of AR and every brand will want to have an AR presence, just like what happened 10 years ago with native iOS apps. When this happens I want to be at the forefront of the change.
How many effects have you created so far and for which platforms?
I have created 10 branded effects on Facebook and 11 Instagram filters on my personal profile. I am working on some exciting IG filters collaborations which hopefully will get realise soon. With every new effect I create I am trying to learn new techniques anticipating opening of Instagram AR for brands later this year. Which I am certain will change the way we interact with filters on social channels.
Name the best three effects you created and briefly describe them.
Cyborg – Inspired by cyberpunk movies like Ghost In The Shell and Blade Runner. Change yourself into Cyborg, discover what is hidden inside from your head.
Dark Presence – A beauty filter with a twist. Glow mask in darkness.
Disco Bunny – The idea of a disco bunny was inspired yet again by music videos. It's mixing Ariana Grande "Dangerous Woman" kinky bunny mask with Lady Gaga "Poker Face" disco ball mask.

Which platform for creating Augmented Reality Effects is your favourite and why?
I use Spark AR to create filters for Facebook & Instagram. I am also planning to release a few effects on Snapchat because the new Lens Studio 2.0 looks very impressive.
What in your opinion makes an AR effect successful?
Interaction. It doesn't matter if the effect is a face mask, an AR experience or a world effect the most important part is that users want to interact with it. Additionally, you need to know and understand your audience to be able to reach the biggest number of users and create a shareable effect.