Creator Spotlight: Adrian Baqueiro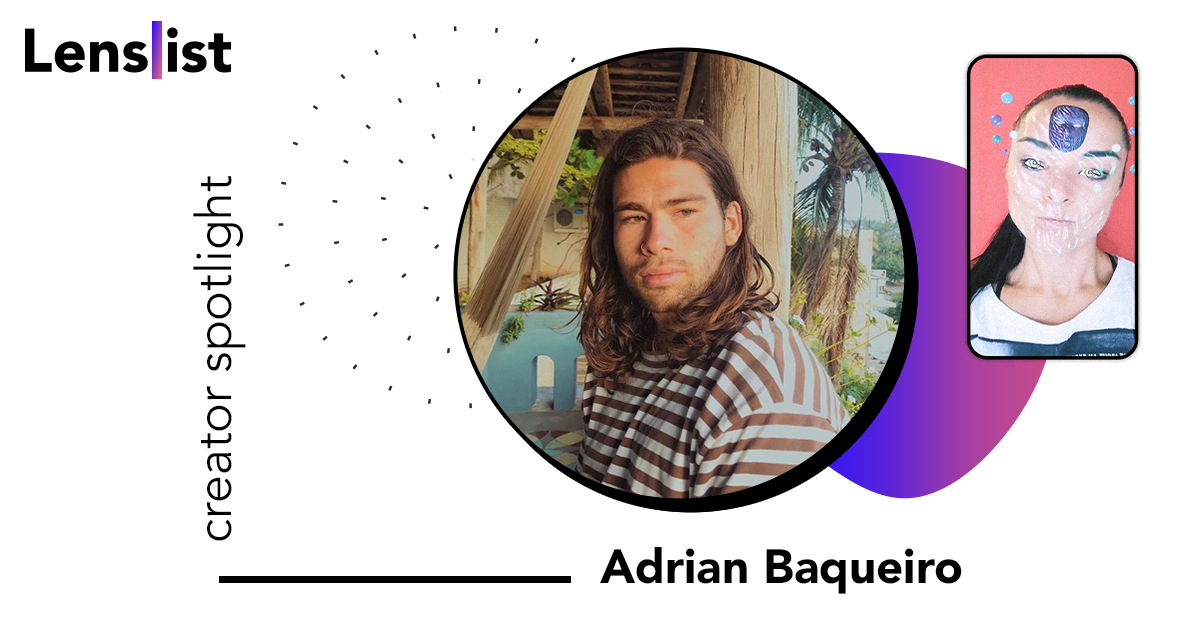 Can you tell us something about yourself? Where are you from and were do you work? How long are you creating AR Effects? Are you freelancer or member of a company specializing in AR Effects?
I'm Adrian and my fuel its my creativity, i started working with AR almost 3 years ago, i discovered spark ar studio and lens studio and my passion for AR exploded, i love making filters for people specially if a can contribute to a more fun, happy and lovable social community.
How many effects have you created so far and for which platforms?
I work in a Creative studio based in México, so we have created branded effects for almost 5 companies, some we work them directly on Unity and the others we use Spark Ar studio for Facebook campaigns of the brand. Personally I do freelance jobs and have created 2 branded filters for facebook, and for me personally i have created 8 filters for instagram. For snapchat, here on the Beyon4d (where i work) were working on a different filters but were using lensstudio for snapchat.
Name the best three effects you created and briefly describe them.
Tuluminati has over 700,000 impressions and growing, it was my 2nd filter created for my personal instagram profile. it consists on having a sandy face that glows on you with a very subtle make up, it is inspired by a small tourist town in Quintana Roo state on south Mexico, near to Cancun.
The Second best filter it's called Badrodis, inspired by the Reggaeton singer/raper ""Badbunny"". A friend of mine gave me the idea of making this filter and its has over 300,000 impressions and growing.
My third most liked filter for now its called Mayangod, with over 115,00 impressions. Mayangod it's a true story told in one filter, if you try it you can have a broken Mayan Mask (Maya if you dont know, it's a Native culture in México, that was colonized and almost destroyed. Now a days they are a minority, when they used to be very rich and happy) , with golden eyes, a golden crown and golden tears.
Which platform for creating Augmented Reality Effects is your favourite and why?
Spark Ar studio it's my favorite until now, not because of the UI or UX, it simply because my main social media is Instagram.
What in your opinion makes an AR effect successful?
AR for me has infinite possibilities in social, politic,academic even spiritual subjects, and being free of complementing digital assets to the real world fascinates me.