Creator Spotlight: Mohit Ghate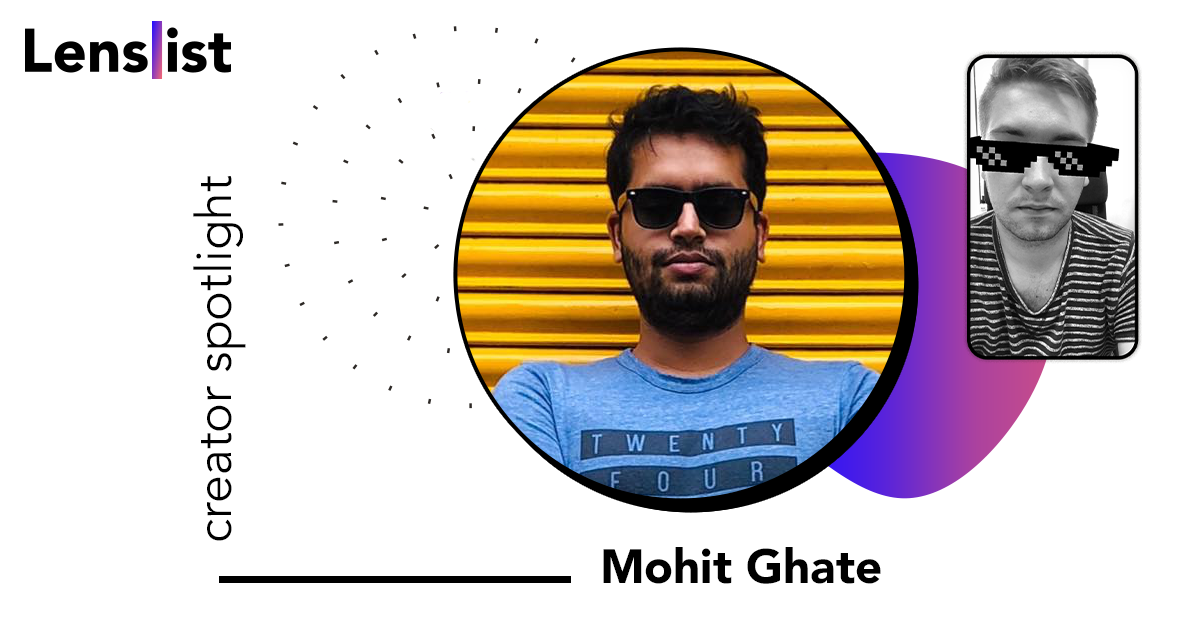 Can you tell us something about yourself? Where are you from and were do you work? How long are you creating AR Effects? Are you freelancer or member of a company specializing in AR Effects?
I'm an AR effect creator from India. I've been creating effects since November of 2017. I am also the CEO of a new age marketing agency that has AR as a tool in it's arsenal. I can help you with not just creating AR effects, but with creating comprehensive marketing campaigns around them. I am also a part of the Instagram Closed Beta for Spark AR which lets me create and publish effects on Instagram. Check out the lenses created by my agency, Nilgiri Social.
How many effects have you created so far and for which platforms?
I have published over 100 effects for snap, Facebook and Instagram.
Name the best three effects you created and briefly describe them.
The Tramp: the immortal brainchild of Charlie Chaplin
Cheer for India: Perfectly blends a brand with the ethos of Indians around the ICC cricket world cup.
Deal with it: Takes the cultural phenomenon of the "thug life meme" into AR.
Which platform for creating Augmented Reality Effects is your favourite and why?
It has to be Facebook for now as it offers a lot of capabilities the one may require to create the most engaging AR effects. However, I'm shifting towards Instagram.
What in your opinion makes an AR effect successful?
Two things: It has to be engaging, something that the user should want to post a story with. Secondly, and this applies only for branded effects, but if you want the user to put your brand up in their story, you have to incentivise them. Stand alone effects on any of these 3 platforms create no more than a small spike in the awareness of a brand. The continuous brand exposure, or even sales, comes through creating well thought out campaigns around these effects.