Creator Spotlight: Marcus Benisty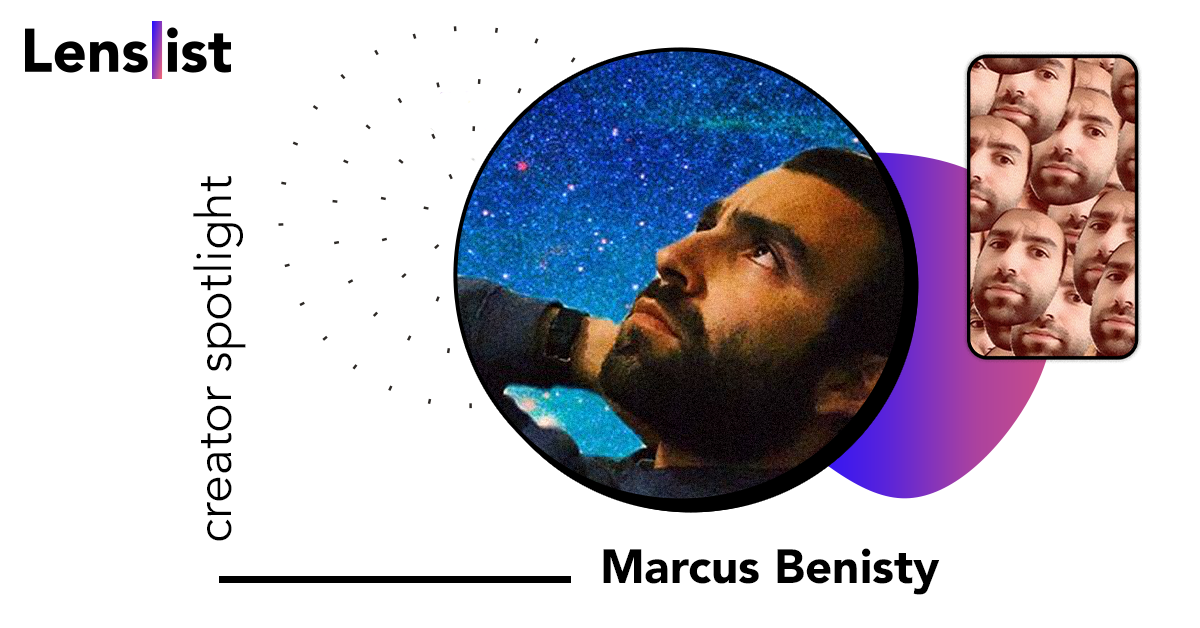 Can you tell us something about yourself? Where are you from and were do you work? How long are you creating AR Effects? Are you freelancer or member of a company specializing in AR Effects?
Hi, I'm french Creator. I'm social media creative and i'm freelance too. I also founded a social media agency in Paris. Now i'm working on AR project about Social Media.
How many effects have you created so far and for which platforms?
Dozen for Facebook and Instagram.
Name the best three effects you created and briefly describe them.
Cosmik Funk is a projection to stars & immersion in Space.
Three.some is a simple way to show two other people in your mind.
Propaganda is an egotrip with many you around you.
Which platform for creating Augmented Reality Effects is your favourite and why?
Spark AR and Instagram for meet people.
What in your opinion makes an AR effect successful?
Trendy and graphic!