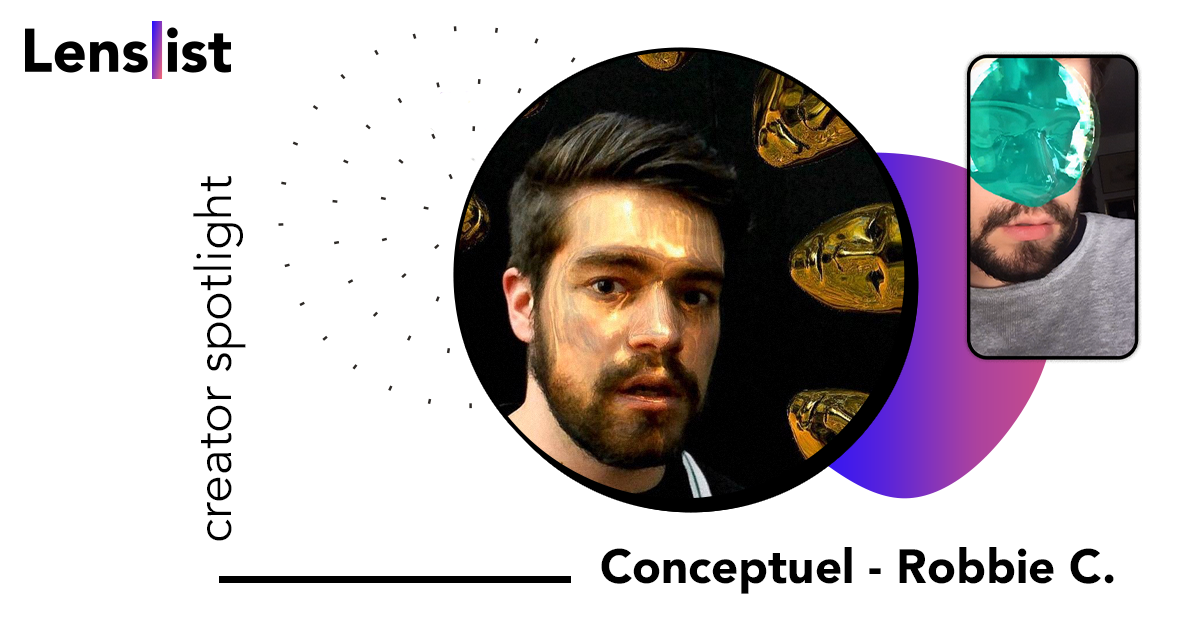 Can you tell us something about yourself? Where are you from and were do you work? How long are you creating AR Effects? Are you freelancer or member of a company specializing in AR Effects?
Since a young age, I have alwyas been looking for new technologies and art. I live in Switzerland and I'm a freelancer.
Art for me is a very important way to communicate. I think AR is the perfect mix to share a part of yourself through experiences. I started creating AR with the software Spark AR Studio in January 2019.
I'm always looking forward and give my best (check out my IG account!)
How many effects have you created so far and for which platforms?
I have created more than 20 effects with Spark AR Studio but I'm always looking for new ways of experimenting AR.
Name the best three effects you created and briefly describe them.
CRYSTALDONUTS – An effect that displays two donuts in crystal on your face.
VIRTUALSPACE – This effect lets you transport from reality to virtuality with a portal.
MOVE1200 – This effect displays shapes depending on your facial moves. Dance with it.
Which platform for creating Augmented Reality Effects is your favourite and why?
Spark AR Studio is for me the best software for augmented reality. The very intuitive interface makes us focus on the creative side. There are a lot of tools that can be learnt very quickly. We are not limited by the technical aspect, only by our imagination.
What in your opinion makes an AR effect successful?
I think what brings the success of an effect is how you appropriate it. A simple effect can be very successfull because it can be a tool for creating content. I'm always impressed to see people creating content with my work, it gives another aspect of the effect.