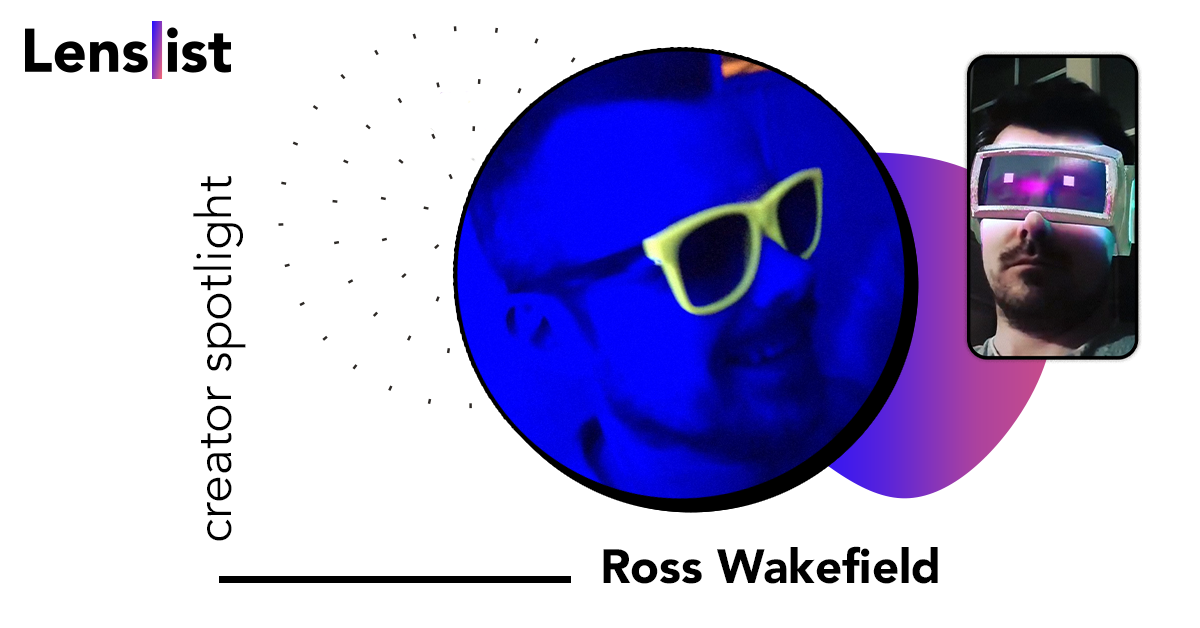 Can you tell us something about yourself? Where are you from and were do you work? How long are you creating AR Effects? Are you freelancer or member of a company specializing in AR Effects?
I'm Ross and I live in the UK just outside London. I'm a freelance SparkAR creator and have been creating filters for Facebook and Instagram for around 1 1/2 years now. I am also a 3D environments designer and love to mix AR with interior design across the retail and experiential design sectors.
How many effects have you created so far and for which platforms?
I have created around 20 effects for Facebook and Instagram as well as being part of a development team for a large interactive SparkAR project spanning multiple effects and scenes
Name the best three effects you created and briefly describe them.
In my opinion, the 3 best effects I have created are Red Devil, Digital-eyes and Molten.
I initially developed Red Devil for the Facebook Camera but recently revisited the effect and released it on Instagram with some major upgrades, most notably the PBR textures which gives a much more dynamic texture to the skin. I like the effect because it's a complete transformation of the users head with fun interaction in the form of flames firing from the users nostrils.
I developed Digital-eyes as a homage to some of my favourite movie robots and the clever techniques used to give them character and emotions through their eyes. Digital-eyes adorns the user with a robotic visor with a simplistic led display that mimics the users emotions when the user expresses them through various natural face gestures.
For Molten I wanted to create a dynamic, colourful and heavily stylised effect based around the concept of liquid metal. I made use of visual shaders and PBR materials to create a dynamic visual reminiscent of a furnace where the users face appears to literally be melting off.
Which platform for creating Augmented Reality Effects is your favourite and why?
My favourite platform is SparkAR for Instagram as the user engagement is amazing. The creative content the end users are making with our AR filters ranges from music videos to comedy sketches and individual works of art. Instagram is a great source for inspiration anyway and I find it fascinating to see end users creating and expressing themselves with mine, and others creators Instagram effects.
What in your opinion makes an AR effect successful?
A successful AR effect should be original, intuitive, have a clear concept which drives every element of the effect but above all, allow the user to own the concept and tell their own story.