Creator Spotlight: Nahir Esper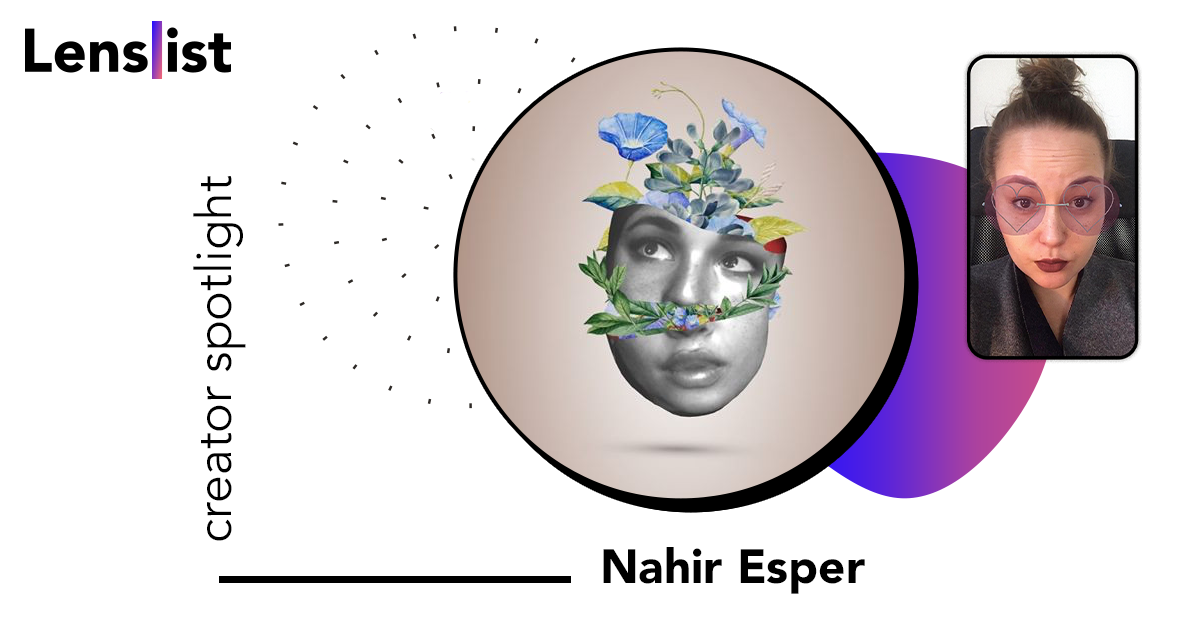 Can you tell us something about yourself? Where are you from and were do you work? How long are you creating AR Effects?
I am a freelance photographer from Resistencia, Chaco, Argentina. I earn my living working as a visual creator and developer of applications in the Android market (""Neptune Camera"", ""Analog Palette"" series, ""Grainy Camera"").
I started creating effects half a year ago and I still have a lot to learn on the Spark Ar platform.
How many effects have you created so far and for which platforms?
So far I create 23 filters for facebook and 31 filters for Instagram.
Name the best three effects you created and briefly describe them.
I think my three favorite effects are: Flora, Flowerful and Neon I.
Flora" is a filter that will divide the face in two different parts, where branches, leaves and flowers will grow.
In "Neon I" neon signs are attached to the face. Tap the screen to change them.
"Flowerful" is a filter which slices your head and turns it into a vase. It has 5 backgrounds of different colors, to change them you just have to touch the screen.
Which platform for creating Augmented Reality Effects is your favourite and why?
My favourite platform is SparkAr.
What in your opinion makes an AR effect successful?
In my opinion what makes it successful is the interaction and experience that the filter has with the viewer.