Creator Spotlight: Alena Geyser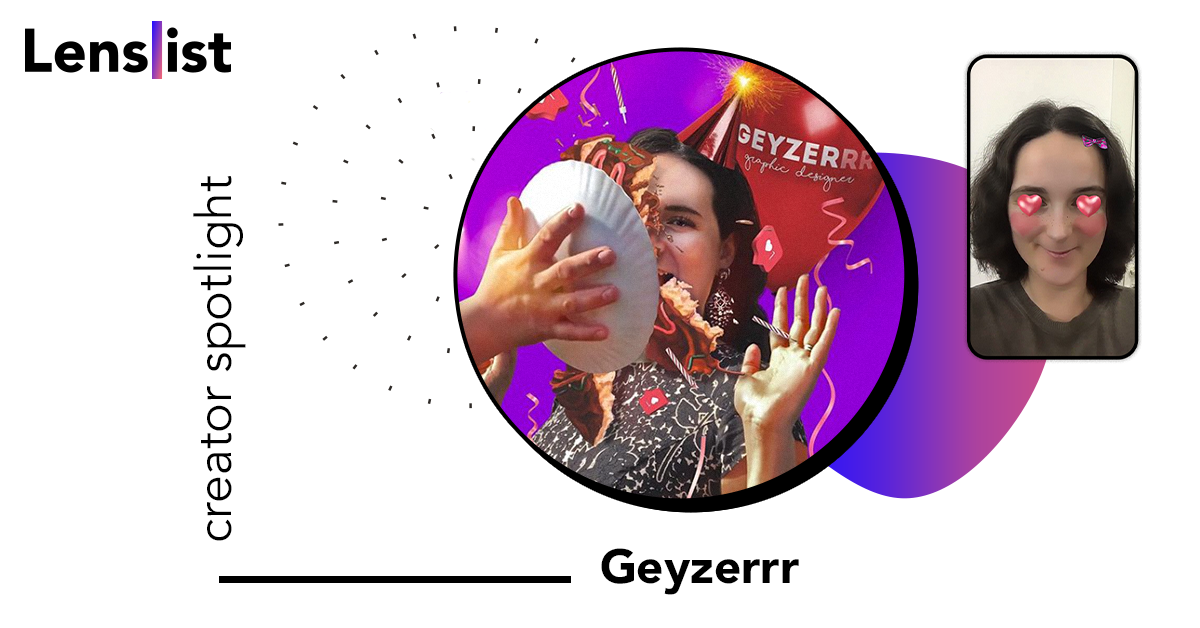 Can you tell us something about yourself? Where are you from and were do you work? How long are you creating AR Effects?
My name is Alena. I'm graphic designer and instagram influenser. Graduate of the British Higher School of Design. I has 15 years experience in the printing industry, large format advertising, branding, web design, video design and social networking design.
How many effects have you created so far and for which platforms?
20 effects on Instagram.
Name the best three effects you created and briefly describe them.
According to statistics, my best effects are Teen (78,582,896 viue count), Frida (18 748 105 viue count) and Emoji (12 744 525 viue count).
Which platform for creating Augmented Reality Effects is your favourite and why?
Instagram. I have been blogging on Instagram for over 3 years, so my choice is obvious.
What in your opinion makes an AR effect successful?
I think that the main ingredient of a successful mask is an idea.