Creator Spotlight: Kseniya Grozdova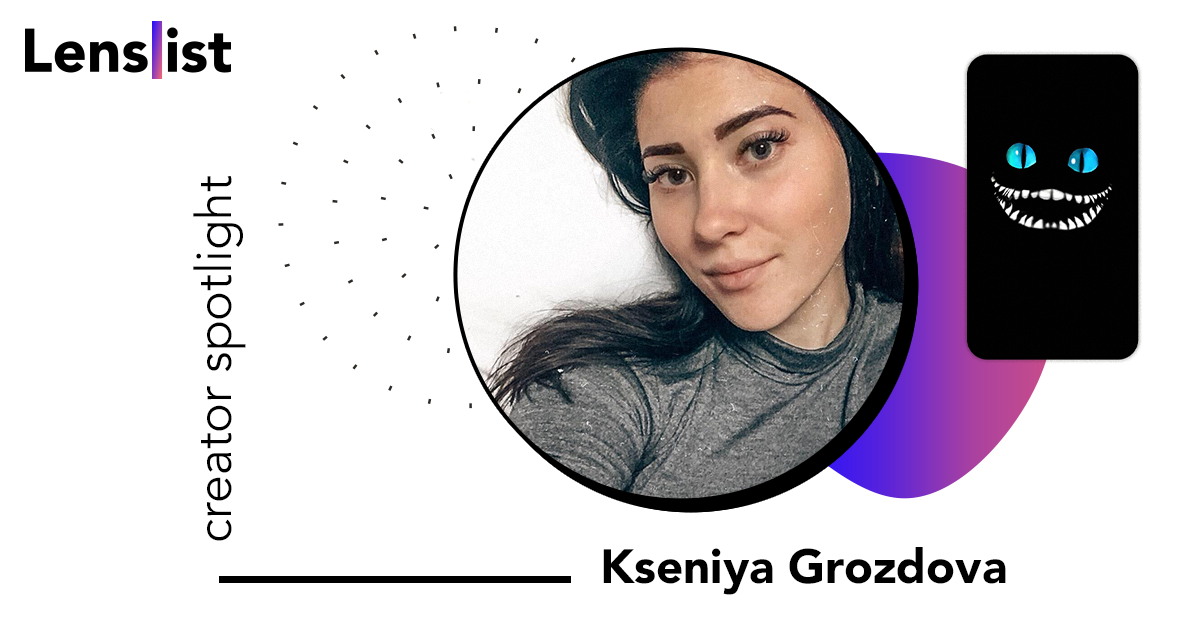 Can you tell us something about yourself? Where are you from and were do you work? How long are you creating AR Effects? Are you freelancer or member of a company specializing in AR Effects?
Since my young age, I was always looking for new technologies and art. I live in Switzerland and I'm freelancer.
Art for me is a very important way to communicate. I think AR is the perfect mix to share a part of yourself trough experiences. I started creating AR with the software Spark AR Studio since January 2019.
I'm always looking forward and give my best.
How many effects have you created so far and for which platforms?
I have created 12 masks and filters for the Facebook platform.
Name the best three effects you created and briefly describe them.
My effects "Laser show" and "Laser show 2" are very popular effects on Facebook. These are dynamic glowing stripes on the face. You can use with a friend and change their color. In the second version of the effect, you can click on the screen and leave only luminous ears.
I often see people using them, and I am immensely glad about it.
The effect of "Cheshire Cat" is also very interesting. Many of my subscribers, he also liked. You just need to put a camera on your face and you will turn into a cat from "Alice in Wonderland"
The effect of "Neon sign". This is your face in the dark under neon signs. Signs react to the emotions of the face. "Girls" – "smacking lips"", "Party"" – open your mouth, "Crown" and the rest is a smile
Which platform for creating Augmented Reality Effects is your favourite and why?
Spark AR is my favorite platform. I learned about it for the first time at the beginning of this year and immediately began to study it. I liked her because there are a lot of lessons.
What in your opinion makes an AR effect successful?
The developers. We communicate in the Spark AP Community group and thus help each other, share experiences and mistakes. We are a whole big family. I think we make Spark AR successful.