Creator Spotlight: Johanna Jaskovska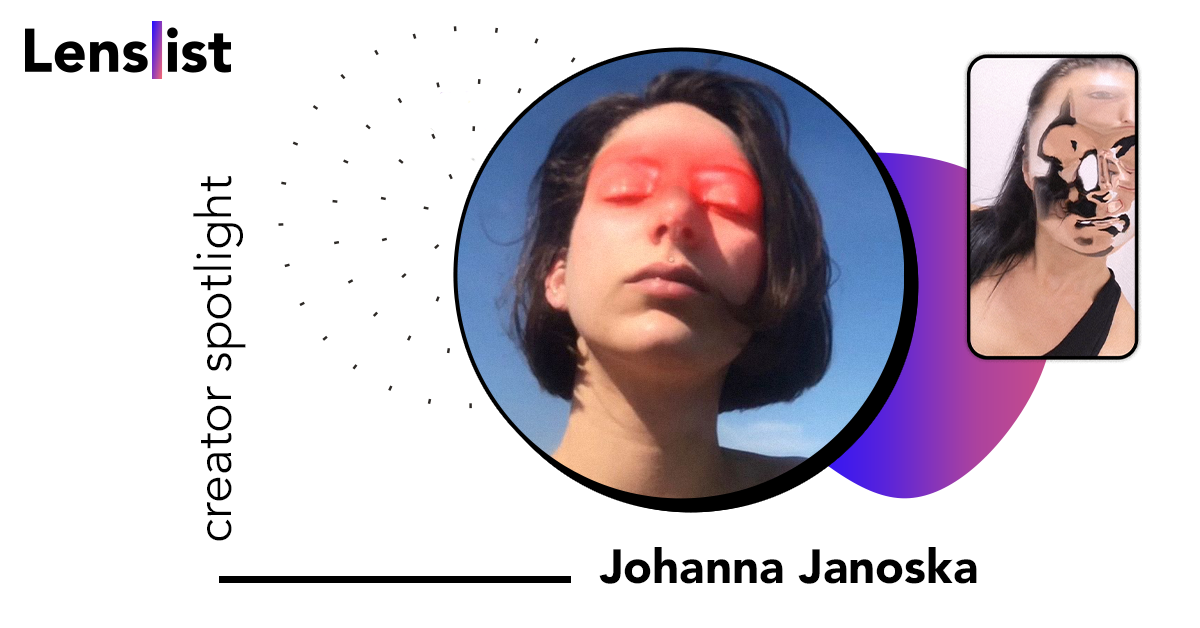 Can you tell us something about yourself? Where are you from and were do you work? How long are you creating AR Effects? Are you freelancer or member of a company specializing in AR Effects?
I am a digital creative working mostly on creative concept using new technologies like AR. What I like to do is to invent new ways to communicate using new technologies and bridge the gap between tech field and cultures and sub-cultures.
It's been 1 year now I play around with AR.
How many effects have you created so far and for which platforms?
Mostly on Facebook and Instagram, I published 11 AR effects so far but I have a bunch of unpublishable effects waiting to be shared with the world.
Name the best three effects you created and briefly describe them.
Beauty3000 is the most popular and the most used I've made. This face effect has created a real trend online.
The idea and the execution is very simple it apply a plastic kind of look to the user's face making him unconventionally beautiful.
Which platform for creating Augmented Reality Effects is your favourite and why?
Spark AR Studio is my favorite platform, it is playful, easy to use and there is tones of possibilities.
I've havent tried to use Lens Studio yet, but I guess it is as playful.
What in your opinion makes an AR effect successful?
Good concept and simplicity.