Creator Spotlight: Jack Maddalena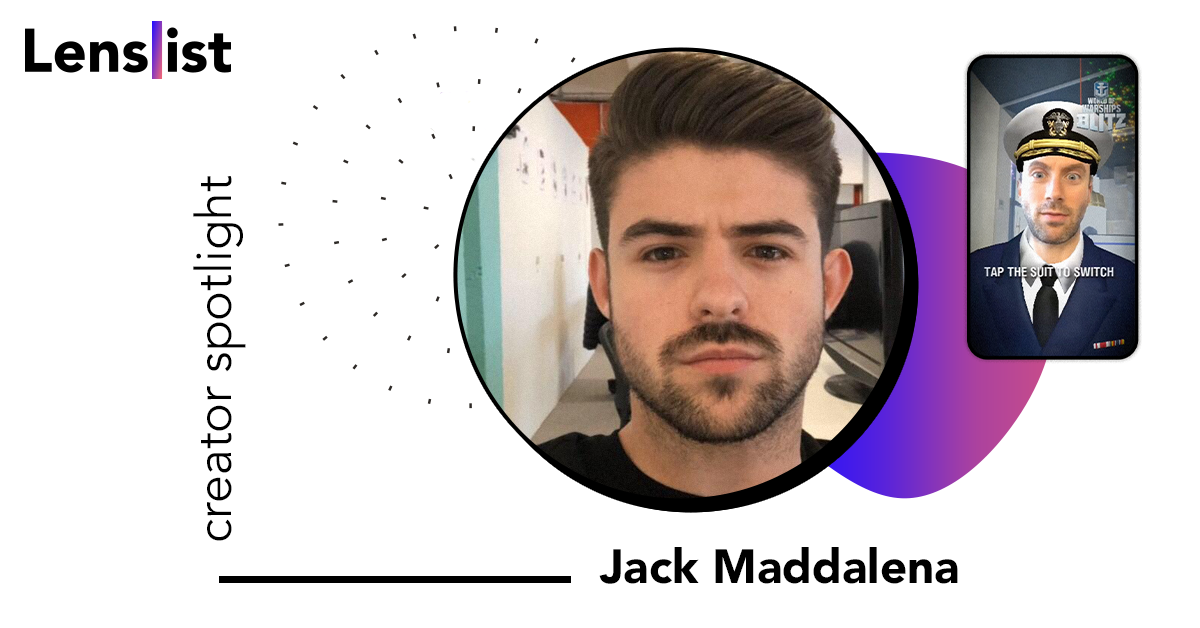 Can you tell us something about yourself? Where are you from and were do you work? How long are you creating AR Effects? Are you freelancer or member of a company specializing in AR Effects?
We are VRCraftworks – an immersive agency that makes bespoke VR, AR, MR and 360 content for organisations. Training, marketing, PR, data vis and informative experiences. We love making these marketing effect for brands and we are here to help 🙂
Drop us a message or email.
How many effects have you created so far and for which platforms?
We've created 10 effects over, Instagram, Snapchat and Facebook.
Name the best three effects you created and briefly describe them.
The best effect's we've created is the World Of Warship – Sony Music & Into The Blue. Into the Blue we've teamed up with Adam Neate who is a British painter, conceptual artist and described by The Telegraph in 2008 as "one of the world's best-known street artists".
The effect: You are able to enter a virtual world designed by Neate, featuring the painting.
Which platform for creating Augmented Reality Effects is your favourite and why?
Instagram because it has great potential.
What in your opinion makes an AR effect successful?
Simpler the better.