Creator Spotlight: Enrique Desfassiaux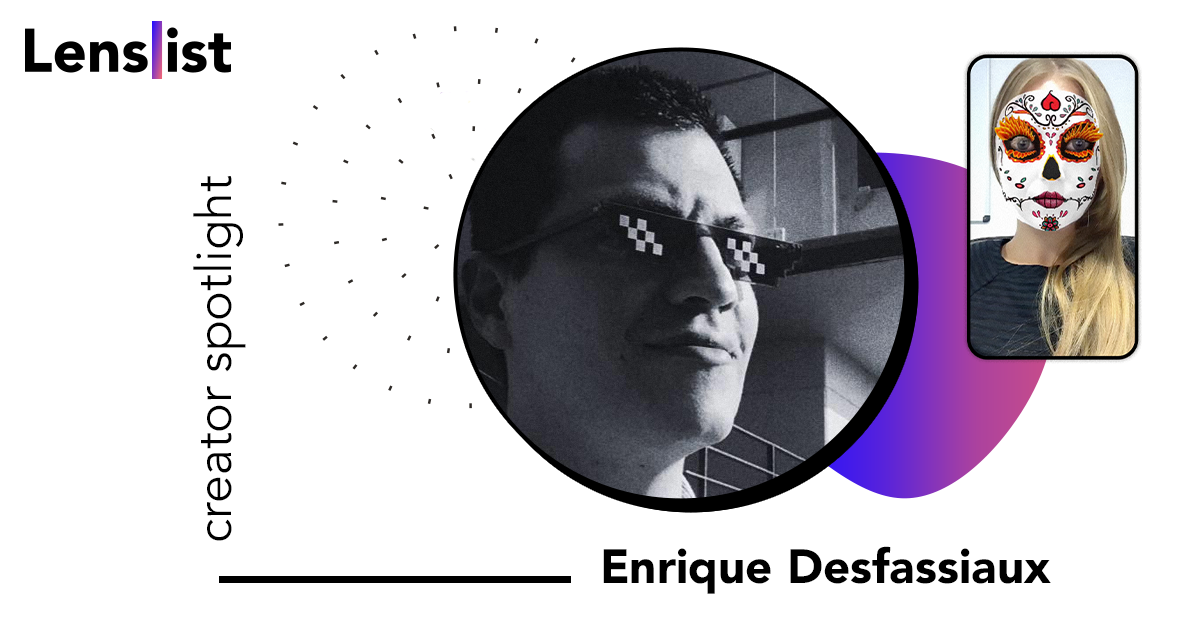 Can you tell us something about yourself? Where are you from and were do you work? How long are you creating AR Effects? Are you freelancer or member of a company specializing in AR Effects?
I work at MercaTecnia.com a Digital Marketing Agency, where we love being disruptive, creative and having fun with every project, we've been producing virtual tours and interactive experiences for decades now, but only recently have we began playing with AR and VR
How many effects have you created so far and for which platforms?
Around 50+ effects.
Name the best effects you created and briefly describe them.
I am really proud of our AR games that include "Flying Santa" and "Here come the tamales" but my most popular filter is by far #Mirrored.
Which platform for creating Augmented Reality Effects is your favourite and why?
We do all our business related projects on Facebook, but Instagram is where I have the most fun.
What in your opinion makes an AR effect successful?
It must be lightweight and memorable, something people wish to share with others.