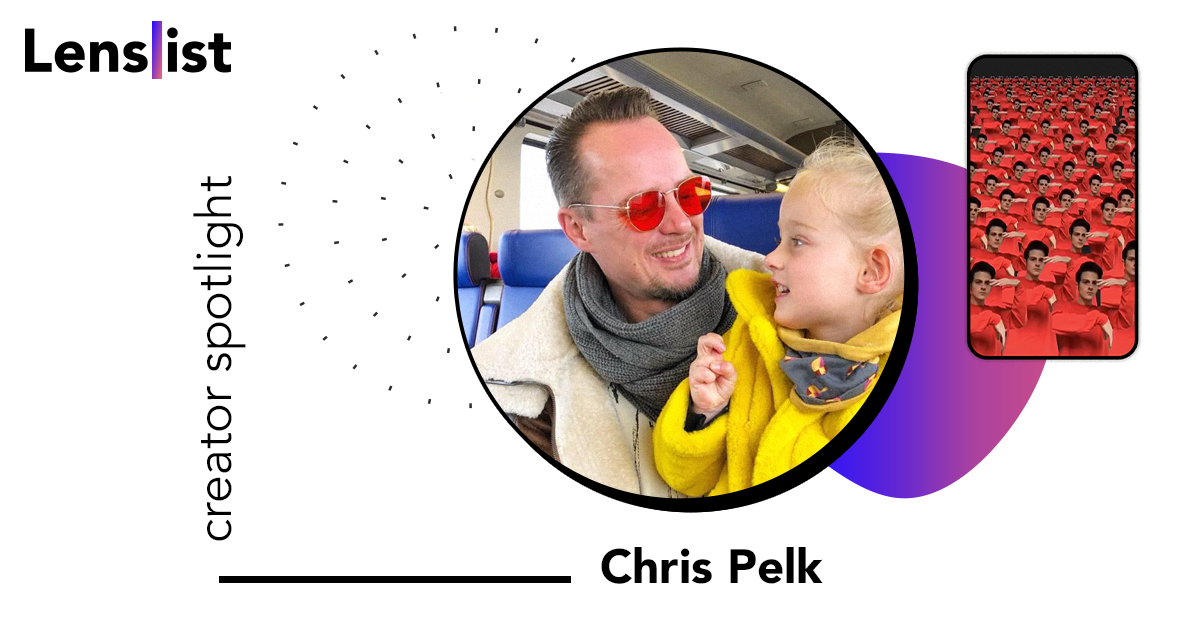 Can you tell us something about yourself? Where are you from and were do you work? How long are you creating AR Effects? Are you freelancer or member of a company specializing in AR Effects?
Chris Pelk, I'm a New Media Art Director. Working at LiveWall (livewallconcepts.com)
How many effects have you created so far and for which platforms?
20 for IG and FB
Name the best three effects you created and briefly describe them.
Revolution: Start your own revolution with a croud of yourself.
Surround yourself with Love Emoji (tap to change emoji)
Radial: Spread yourself in a rad way.
Which platform for creating Augmented Reality Effects is your favourite and why?
Instagram because It's more oriented towards Art and its the perfect channel for abstract effects.
What in your opinion makes an AR effect successful?
My Love Emoji effect is being used by +400 million people. The reason is simple… Love is a strong emotion 😍